MATTRESSES AND PADDING
WE HAVE THE BEST MATERIALS FOR MATTRESSES AND QUILTS
Burifil offers all kinds of materials for the manufacture of mattresses and padding, such as pistons, sofa hinges, threads, tapes, etc.
Our products are specifically developed in collaboration with manufacturers, to provide maximum productivity and excellent quality in the finished product.
CONTINUOUS FILAMENT
It is a continuous filament thread in both polyester and nylon.
CORE SPUN
It is a sewing thread covered with polyester or cotton.
SPUN POLYESTER
It is a staple fiber polyester sewing thread.
COCOONS
Continuous filament polyester cocoons, 100% polyester, textured, etc.
BOBBINS
Prefabricated polyester and nylon bobbins
TEXTURED
Textured polyester.
GAS SPRINGS
Gas pistons for the manufacture of canapés.
HINGES
Hinges for the manufacture of canapés.
SPIRAL ZIPPERS
Lightweight, highly resistant and efficient zippers are used in multiple applications such as clothing, footwear, leather goods, luggage, etc. They are made of 100% polyester ribbon and spiral. Through different processes, it can acquire properties such as fire retardant, waterproof and water repellent.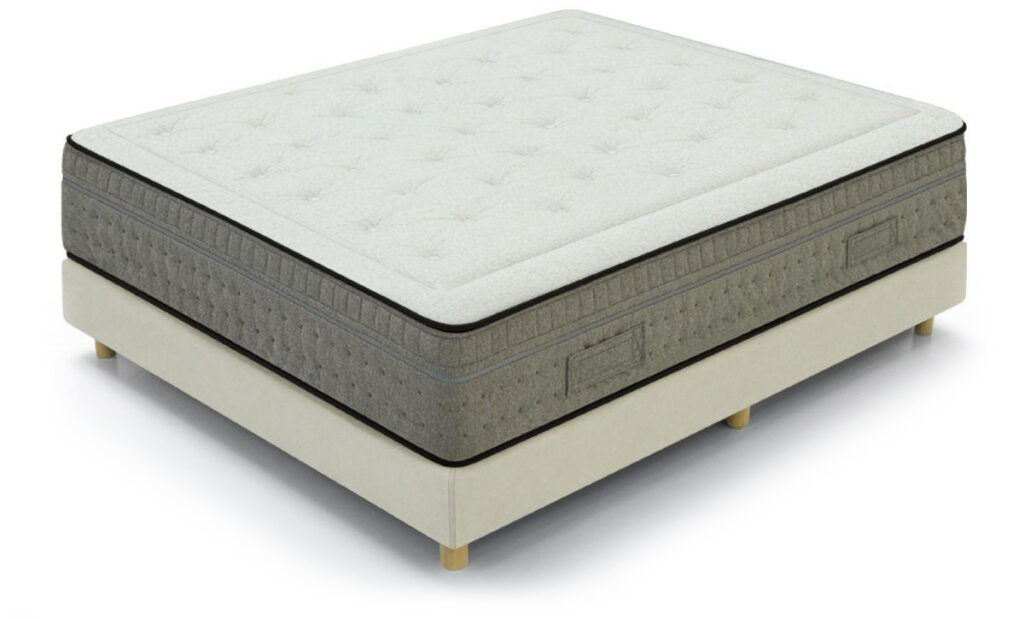 MATTRESS COVERS
Its function is to protect and extend the life of the mattress, they can be padded or not and have great comfort and breathability, thus allowing our skin to breathe avoiding the sensation of heat.
SIDE MATTRESS
They are part of the mattress cover and their characteristics are identical to those of the covers, and the variety of types, materials and colors as well.